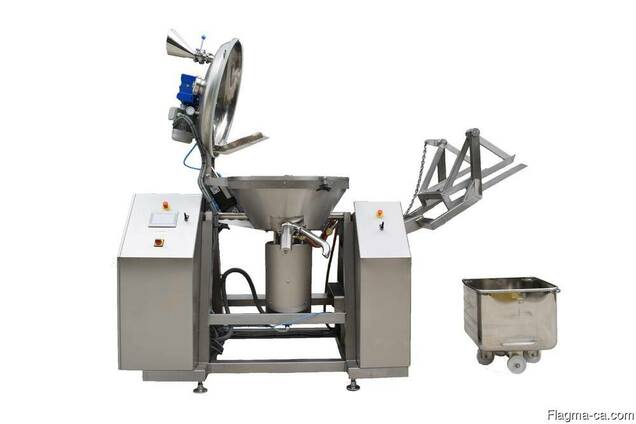 The design of the ProfiCut plant consists of a working vessel mounted on the frame with pivoting supports.
The operating bowl is equipped with a jacket for heating and cooling. Heating the product is also possible by by the direct steam injection. The integrated knife grinding head with direct drive from the
motor (or gearbox on request) is located at the bottom of the operating vessel. There is a low-speed reversing agitator on the cover of the bowl, which delivers a delicate mixing of the product and a uniform heat exchange between the walls of the working container and a product, using a special form of scrapers.
Posted: 8 March 2019, 07:23
views: 1
Similar ads