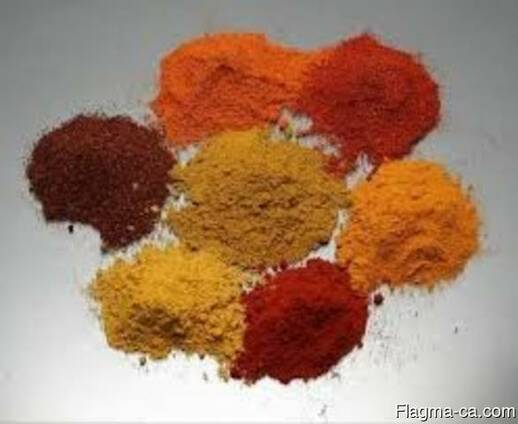 Powders from fresh fruits, vegetables, meat, berries, mushro
$ 7 /kilogram
$ 5-6 /kilogram
wholesale
Delivery terms: EXW Kharkiv
Скок Андрей Александрович, директор
Flagma member since 21 March 2018

Powders from fresh fruits, vegetables, meat, berries, mushrooms, cereals, legumes, spices, herbs, herbs, obtained by a new technology with full preservation of the cell structure - a genetically complete cell of life, which allows you to fully preserve the bioenergy of the raw materials, all vitamins, - and trace elements, organic acids, and other nutrients.
In this case, the total energy charge of the products increases by at least 9 times, since all the useful substances in food powders are contained in a concentrated form.
Powder concentrates are used in the following directions:
- baby food, including school food
-food natural supplements
-medical preparations (for example, garlic powder, Jerusalem artichoke powder)
- perfumery (nourishing creams, natural shampoos)
-industry (natural dyes fabrics, beverages, creams).
List of manufactured food concentrates:
1 orange
2 barberry
3 Beets
4 pumpkin
5 Rowan red
6 black chokeberry
7 white mushroom
8 Kalina
9 Cabbage
10 Potatoes
11 Lemon
12 Carrots
13 Blueberries
14 Blackcurrant
15 Rose Hips
16 Yabluko
17 Yabluko Goji
18 Vinogad from dark varieties
19 Ginger
20 mustard
21 Coriander
22 Pasternak
23 Parsley
24 celery root
25 horseradish
As well as powders of various medicinal herbs, poultry, beef, pork, lamb.
Renewed: 4 March 2019, 03:54
views: 34
Similar ads